The second, or 'Branch' part of treatment focuses on specific part of the body directly related to the main complaint, e.g. lower back or shoulder joint. The patient is in either supine or prone position. Acupuncture, moxibustion and massage are combined to achieve noticeable changes in pain sensitive areas. In majority of cases at the end of the session the patient experiences immediate improvement - it might be an increase in the range of movement in a joint, reduced lower back pain, less abdominal bloating or feeling energised. However, at times, it may take up to 48 hours for the positive effects of the treatment to become noticeable.
Initial appointment (90 minutes) starts with a detailed interview about the main complaint and the general state of health. This is followed by classic Chinese Medicine diagnoses of the tongue, the pulse and palpation of specific points on the body. Chinese Medicine treatments consist of two distinctive parts: 'Root' and 'Branch' treatment. The main objective of the Root treatment is to strengthen the weakest physiological systems and through that to enhance body's ability to heal itself. It is conducted with the patient in a supine position and involves detailed abdominal palpation.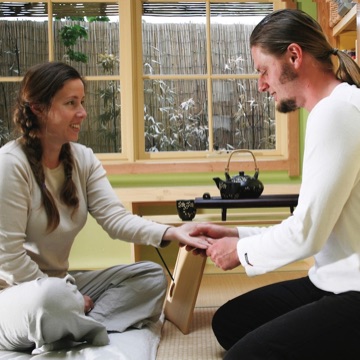 Subsequent appontments take 75 minutes and follow the structure of Root and Branch treatment. For acute conditions it is advisable to attend twice a week for at least two weeks. In case of chronic conditions a weekly treatment is recommended for at least a month, followed by fortnightly visits until the problem is significantly improved. Each session is tailored to address the patient's current state of health and treatments will change over the time to adjust to the evolving healing process. Practitioner may recommend gentle exercise and changes to lifestyle or diet to support well-being.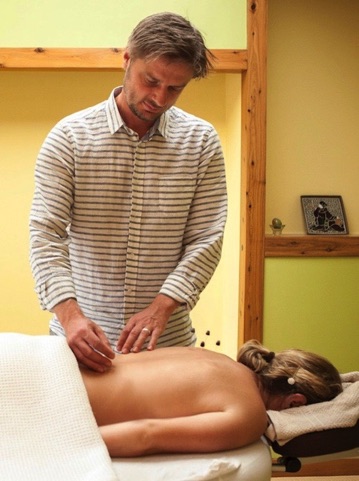 Chinese medicine treatments are also a great way to promote health and prevent illness from developing. Regular visits every 4-8 weeks are recommended as mainenance/prevention measure. One of the great strengths of Chinese Medicine is the ability to treat and support the whole person, not just the diseased part of the body.